Sudowoodo



Full Name:

Sudowoodo Mimic

Gender:

Male

Status:

Contestant

Elimination Episode(s):

TPI:N/Q


TPA:N/Q


TPL:Pokemon Cries and Underhanded Lies


TPAS:TBA

Placement:

TPI:N/Q


TPA:N/Q


TPWT:6th


TPL:76th


TPAS:TBA

Family:

No information

Relationship:

No information

Season(s):

Premiere Episode:

Fear:

No information
Sudowoodo
, labeled,
The Wimpy Jock
started out as a Bonsly and eventually evolved to Sudowoodo. He was a tourist on
Total Pokemon World Tour/the Musical
. He was a crew member on
Total Pokemon Live
and was on
Team Scizor
. He won't compete in 
Total Pokemon Allstars
, but will be a guest on the
Plundering Planeterium
.



Evolution Line
Stats and Info
Category: the Imitation Pokemon
Height: 3'11"
Weight: 83.8 lbs
Ability: Rock Head
Nature: Timid
Generation of Show: 1st Generation (Original Total Pokemon Series)
Number of Seasons Competed: 2
Premiere Season: Total Pokemon World Tour
Moves



Biography
Alternate Reality
Alliances
Sprites Used Through the Seasons
Trivia
Gallery
Placement or Role in Season
Eliminations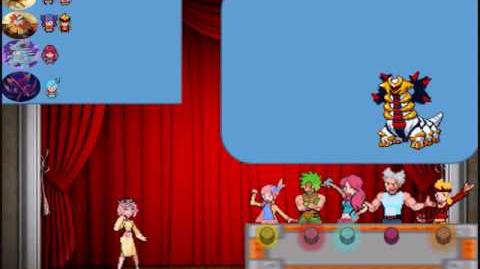 See Also